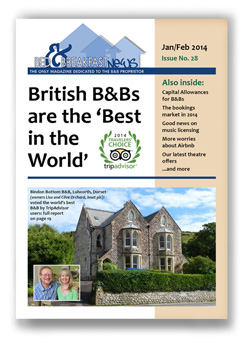 &nbsp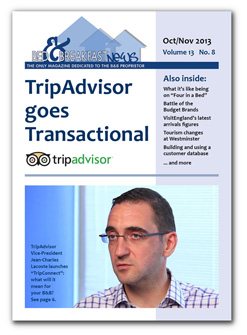 &nbsp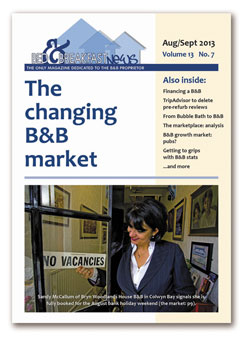 &nbsp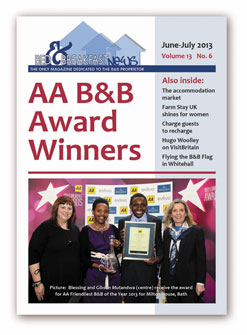 Bed & Breakfast News magazine


Launched in september 2001 as the only dedicated magazine for B&Bs and guest houses, Bed & Breakfast News was taken over ten years later by Special Publishing in March 2011 and is now one of the member benefits of the Bed & Breakfast Association. The magazine now reaches the full membership of the Association as well as the (1,800) existing subscribers who had paid £35pa subscription for the magazine.
Bed & Breakfast News magazine is a digital, multi-media online magazine with video on the page.

See: BandBnews.co.uk

ADVERTISING RATES: &nbsp &nbsp &nbsp [per issue]

Discounts are available for 'package' campaigns across our other media - contact us for details.


Next Issues:

Winter 2018 (#46):
Go-live date: early February 2018
Copy date: 27 Dec 2017

Spring 2018 (#47):
Go-live date: early April 2018
Copy date: 15 March 2018

Summer 2018 (#48):
Go-live date: June 2018
Copy date: 15 May 2018

Autumn 2018 (#49):
Go-live date: September 2018
Copy date: 15 Aug 2018

Winter 2019 (#50):
Go-live date: early January 2019
Copy date: 15 Dec 2018










Mechanical specifications for ads:



We welcome display adverts supplied to us in pdf format (150 dpi preferred), to the following sizes, based on our page size of A4 vertical:


Full page: size 210mm wide x 297mm high
Half page: (horizontal) size 210mm wide x 148.5mm high
Quarter page: (vertical) size 105mm wide x 148.5mm high
Double page spread: (two A4 verticals) size 420mm wide x 297mm high

Video players: supply as video files, max 25mb. Most standard formats supported. We will position the video player within your display ad at the production stage. An additional charge applies (see rates above).






Bed & Breakfast Association website and eNewsletters: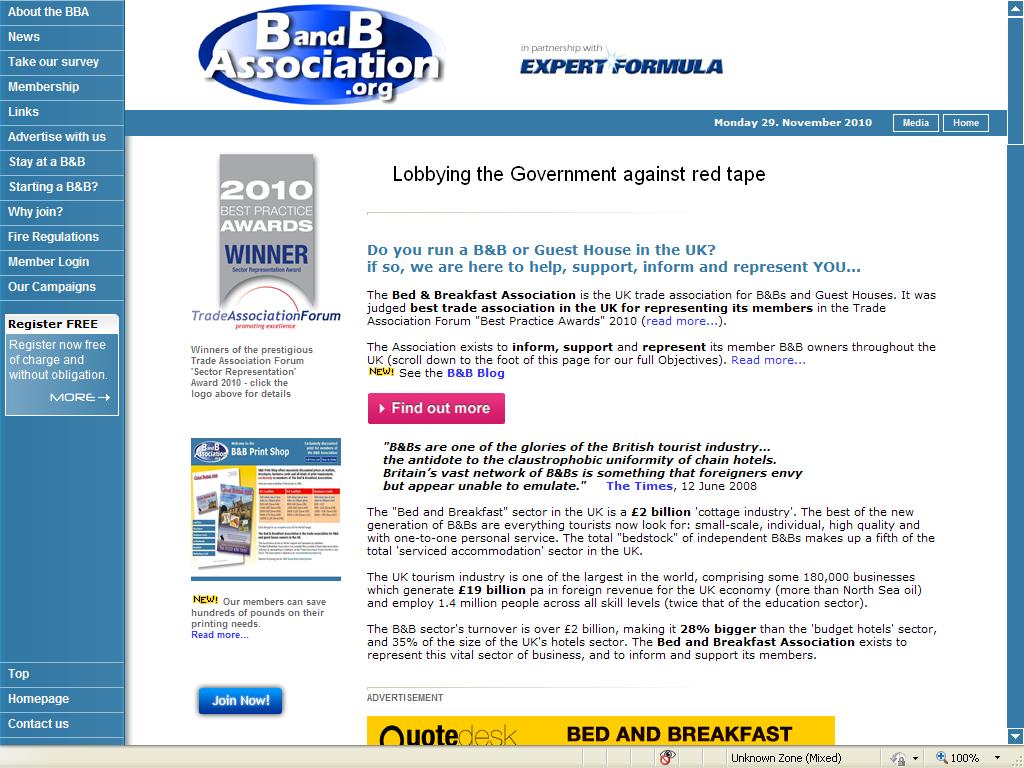 You can also advertise on the Association's website, and in its monthy eNewsletters - for details and costs, go to our advertising with the B&B Association page.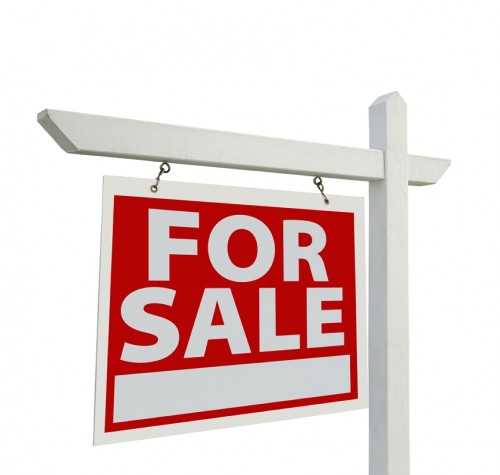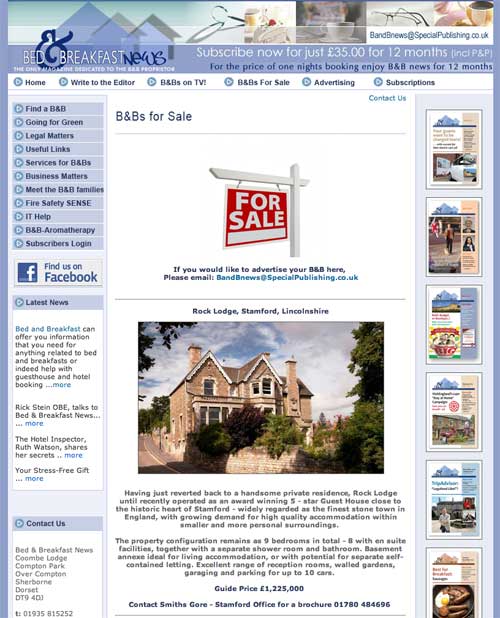 Selling your B&B or guest house on the B&B Association's website

To advertise a property for sale to existing and prospective B&B owners on BandBassociation.org, go to advertising your B&B for sale.








For the full range of advertising opportunities in all our media, go to our Advertising page.






Our advertising rates are based on payment in advance of publication.

Payment can be made by BACS, by credit or debit card, by PayPal, or by cheque - see our Payment page for details and to make instant online secure payment.

To discuss your requirements and any of the advertising opportunities above, contact us at advertise@specialpublishing.com